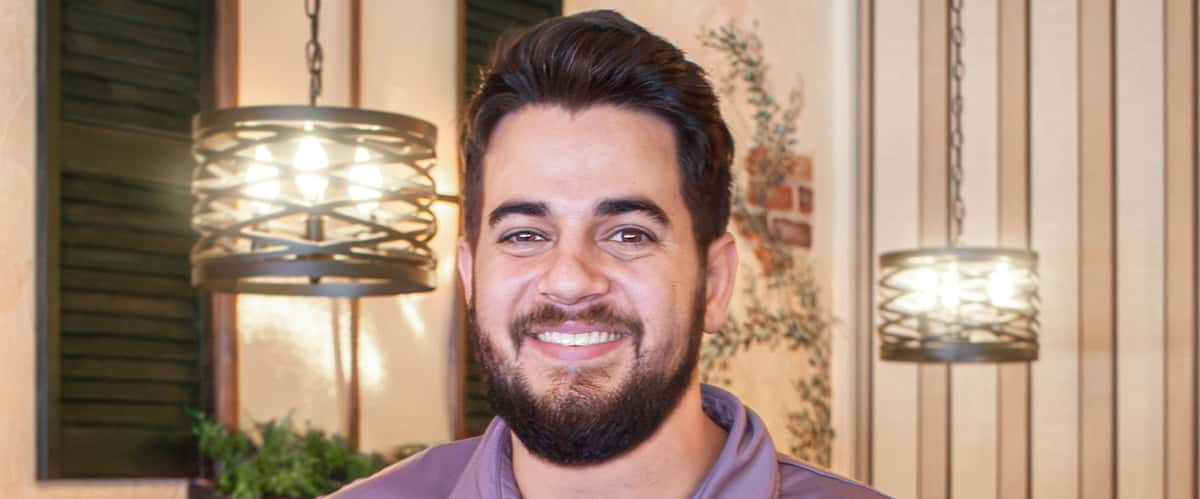 Employee Spotlight: General Manager, Anthony Inglese
Employee Spotlight: General Manager, Anthony Inglese
When Anthony Inglese started at Cal Poly Pomona's Collins College of Hospitality Management, he wasn't entirely sure what direction his career would take him.
The family business was always an option, but Anthony remembers his dad, Ed Inglese, telling him not to worry if he didn't want to make his career the family business.
"He always let me know if the business wasn't for me, it wouldn't be a problem and he wouldn't be offended or hurt," he said. "Initially it wasn't my first choice, but once things got real and I started working for our family of restaurants, I never thought about being anywhere else."
So, when Anthony graduated with a B.S. in Hospitality, and after working a variety of roles while in school at Spaghetti Eddie's and sister restaurant, Eddie's Italian Eatery, he was ready to work his way up into management.
"At one point, I considered being a sports broadcaster, but this just made sense," he said. "I grew up in the business, and the familiarity was nice."
At a young 17, Anthony started as a dishwasher at Eddie's Italian Eatery, and transitioned to a pizza cook, getting his feet wet, sometimes literally, in the restaurant industry. Shortly thereafter, he transferred to Spaghetti Eddie's and held various roles – starting with pizza cook, then host and server.
In 2017, a proud moment - his first big leadership role as assistant manager at Eddie's Italian Eatery. A year later, he became a full-time assistant general manager at Spaghetti Eddie's.
In June of 2021, he promoted to General Manager at Spaghetti Eddie's, where he's lead since.
As a manager for a family-owned group of restaurants, Anthony emphasizes that he and his colleagues have a voice.
"The best part of my job is I have a voice, and my opinion matters. This is not corporate, there's a lot of grey area, and we can all come in and make a difference."
According to Anthony, the motivated nature of his team to make an impact is consistent in all roles. He says he loves working with all the people who help make Spaghetti Eddie's run successfully every day, including his own dad, Ed Inglese.
"Working with Eddie is easy, and the interview process was the easiest," he joked.
Anthony appreciates the doors his family's business has opened for him, but it wasn't all a walk in the park.
He remembers people being reluctant when they first found out he – a recent young, college graduate – was the new full-time GM.
"Some people were shocked, but I also have grown in my role, matured and my beard is bigger."
While Anthony maintains a lot more responsibility, which includes stress, he pushes himself to be a good leader and analyze things differently.
"It's my time to lead, rather than follow."
He says Spaghetti Eddie's is his home base for now and sees well into his future with many plans to continue to improve the restaurant as it approaches its 38th birthday this September.